Blindfolded Ladyboy Palm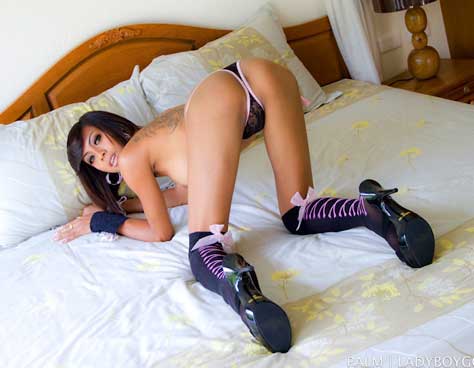 Ladyboy Palm is in for it in these new movies. She is blindfolded and is being fed hard cock. She doesn't have to see it because she loves the taste of salty precum and of course the full cum blast as well! She is easily getting nice and hard under those cute panties and in no time she is stroking away like the little slut she is. She has fantastic breasts, perfect hand holding size!
NARNIA
AND PALM ARE BACK AGAIN IN SOME SWEET NEW MOVIES AND IMAGES, GET YOUR ASS IN THERE!