Ladyboy Eye Perfection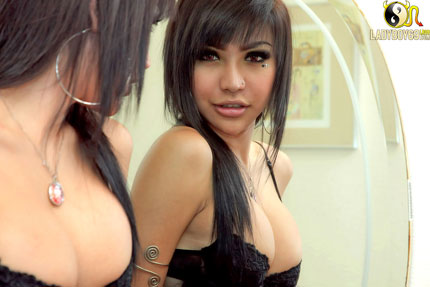 Ladyboy Eye one of the most stunning Asian Transsexuals in the world in my personal opinion. Out of all the Ladyboys out there her face just blows me away. From those full thick lips to her incredible eyes she gets me every time. Now she might have a bigger body then some of the girls out there but it is all in the right places. A great bubble butt, hot tits and a sweet cock that is just begging for more attention. She is one of the most popular girls on Ladyboy 69 and you can see why.
PERHAPS THIS GIRL WILL CATCH YOU EYE AS WELL? LADYBOY EYE IS SIMPLY PERFECTION!