Ladyboys Look Great Wet!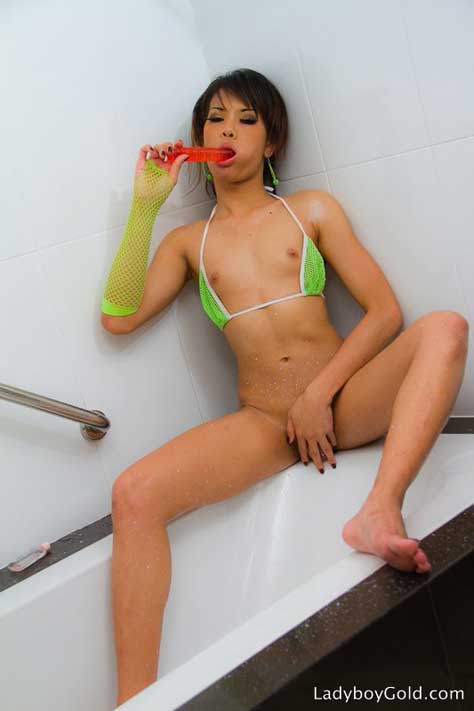 Ladyboy always look great wet! If was at Thailand's water festival they have in April. It is basically a huge water fight and I happened to be Pattaya at the time. It is great, city shuts down basically and everyone has water guns, water and booze. Those brown bodies of Asian Ladyboys look so sexy when they are dripping with water in the sun. Makes me want to jump their bones right there. The only bad thing about the festival is the foreigners; they seem to enjoy shooting you in the face while the Thai people are a lot nicer and don't focus on trying to injure you!
IF YOU ARE LOOKING FOR A HOLIDAY PRESENT THAT YOU KNOW YOU WILL ENJOY THEN STOP BY GOLD AND GET YOUR COCK IN THE SPIRIT!