Ladyboy Wicky Hand Job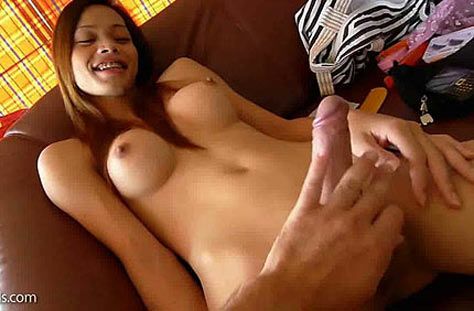 Ladyboy Wicky is looking sweet naked and with her very large Asian Cock waiting for you to stroke. This is one sexy hand job as this guy strokes this lovely teen ladyboy until she has to blow her giant load all over her body. Probably one of my favorite videos of the year. So simple but so very hot. I really like Wicky and those braces and killer body only sweeten the love. This is actually from her dating movie where she spends the day with a guy and ends up giving him a bigger surprise later!
COME AND SEE WICKY INSIDE OF LB GIFLRIENDS AND REMEMBER YOU GET ACCESS TO LADYBOY GOLD AND MORE WITH YOUR PASS, HAVE FUN GUYS!